Support
Every purchase of a Camco Furnace includes a standard one-year warranty on materials and workmanship. Camco also backs up their equipment with free phone and email support for life. Our comprehensive database of every piece of equipment made allows us to easily talk a customer through most common issues. We include unlimited training if you come to our facility in sunny San Carlos, California. On-site training anywhere in the world by one of our expert technicians can be negotiated as well.

Camco always keeps shop furnaces in house (shown above) for new customers to use and test their parts in our equipment. We can also offer our expertise to help find new solutions that can better help our customers. Currently we have both a hydrogen and high-vacuum furnace to give a broad test range. Please contact us if you have any questions about whether your process will work in our equipment, or you would just like to see a demo of our furnaces in action.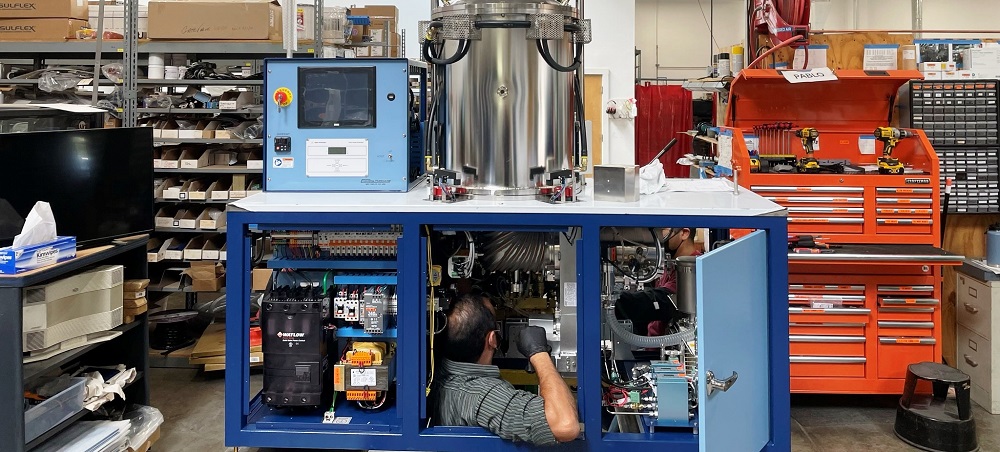 For future issues requiring more than just phone support, our skilled technicians are eager to help on-site, no matter where your equipment may be.
Do not hesitate to call for any reason. +1-650-593-1064
Contact Us »
Email us Today
---
For questions and general sales inquiries, please gather as much information as possible about your needs and contact:
sales@camcofurnace.com
Sales@Camcofurnace.com
---
For spare parts, troubleshooting and service appointments, please contact:
info@camcofurnace.com
Info@Camcofurnace.com
---
For anything regarding billing and purchasing please contact:
accounting@Camcofurnace.com
Accounting@Camcofurnace.com
---